HELUKABEL around the world
In this article series about HELUKABEL around the world, we want to start with someone close to us, namely the neighboring country Denmark. Brian Lyngholm, who is the CEO of HELUKABEL Denmark, takes us on a journey through the Danes' love for gastronomy, industry trends, and a special collaboration that deserves some extra attention.

The Danes have a special place in their hearts for food and drinks, which is perhaps why the food industry is one of the most important industries in the country. The country is known for its high quality of meat and dairy products. In addition to that, the New Nordic Cuisine movement has its roots in Denmark, with the restaurant Noma as its figurehead. Noma has been named the best restaurant in the world multiple times, most recently in 2021.
Brian, what is a must-try dish in Denmark?
- There are many options to choose from, but I would probably suggest our national dish "stegt flæsk med kartofler og persillesov" or "smørrebrød." If you want a more extraordinary experience, considering Noma is also something to ponder, Brian replies.

Apart from the food industry, Denmark also has important sectors in iron and metal, pharmaceuticals, and chemicals. Additionally, the country has established a strong presence in environmental technology, renewable energy, and sustainability. Danish companies have taken the lead in wind power and have become global pioneers in wind turbine technology and advancement. The industrial sector plays a vital role in the national economy, employing around 19 percent of the workforce and contributing approximately 22 percent to the GDP. These industries have long been crucial for HELUKABEL on a global scale, resulting in a wealth of knowledge and high product quality.

CPR classifications and halogen-free alternatives
Danish companies, particularly in the construction sector, are placing growing emphasis on various CPR classifications. The prevailing trend is that these companies are seeking cables with higher classifications than what is required by Danish laws. This trend is also evident with halogen-free cables, which are being requested despite not being legally mandated. Brian states that it is increasingly common for companies to opt for products with higher classifications. There are several reasons behind this trend, including prioritizing safety, minimizing risks, and preparing for potential regulatory changes.
Brian, how do you see the cable industry evolving over the next 5-10 years?
- I have a positive outlook on the future and firmly believe that the cable industry will evolve. Denmark's strong industrial sector, with numerous companies exhibiting great potential, plays a significant role in this development. Many of these companies are engaged in exports and rely on quality and technological innovations, enabling them to compete globally.
Can you tell me about any particularly innovative or remarkable project or customer that HELUKABEL Denmark has recently partnered with?
We have a customer here in Denmark that specializes in manufacturing and selling handling vehicles used at airports for loading and unloading baggage for commercial airlines. There are only two manufacturers worldwide in this niche market, and one of them is based in Denmark. This Danish manufacturer has developed a highly advanced patented rolling system, along with a unique aircraft interface function, which significantly improves the speed and safety of the loading and unloading process. Their streamlined operations enable a commercial airline to accommodate an extra flight within a single day. With their exceptional and patented innovation, they are the sole manufacturer capable of achieving this level of efficiency, resulting in a high demand for their product. It's worth noting that their machinery is designed to operate in extreme conditions, ranging from the harsh winters of Alaska to the scorching summers of Saudi Arabia. As HELUKABEL Denmark, we take great pride in being a part of this machinery and serving as a partner to this remarkable company," Brian explains with pride.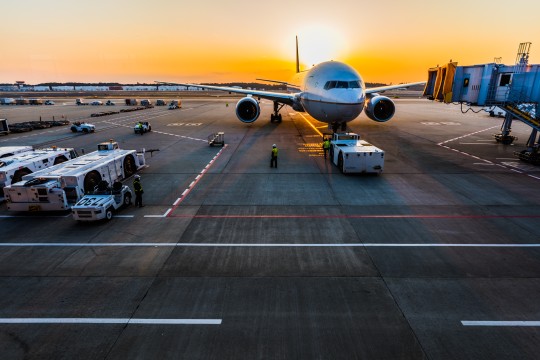 What's a common stereotype about Denmark that you would like to dispel?
One of the prevalent stereotypes associated with Danes is that everyone here has a stylish wardrobe of black clothes. Is this true? Not quite. Danes also incorporate shades of gray and beige into their stylish wardrobes. However, it is true that when you visit a Danish city, you will observe a significant number of people dressed in black. In the summer, you can expect to see earthy colors as individuals embrace a more adventurous style. The positive aspect is that if you relocate here, you will acquire the skill of layering clothing and maintaining a fashionable appearance, even after enduring a 20-minute bike ride through sleet.
Back