For a simple and safe connection
When it comes to achieving the perfect connection in electrical engineering, there are two crucial factors: having the right tools and ensuring that the connection material and tools are perfectly suited to each other. Klauke is a global leader known for its high-quality solutions in electrical connection technology, as well as tools for crimping, cutting, and punching. At HELUKABEL Sweden, we offer Klauke's comprehensive and ergonomic range of electrical connection technology to the Swedish market. You can place your orders through us and receive delivery directly from our warehouse in Järfälla.

Tools and accessories from Klauke
What's a system connection?
Klauke is well-known for its high-quality technology for electrical connections and tools for crimping, cutting, and punching. Regardless of the material and cross-section, Klauke offers tested and certified connection materials that always ensure a secure connection when combined with Klauke pressing tools. Safety is the paramount factor in work: Klauke is the first manufacturer to provide protection against electrical shock for users of wireless hydraulic tools. Certified according to EN 60900 up to a voltage of 1000 V.The Klauke system solution means that all products are certified according to ISO9001, and when using our products, you can feel confident that you have a secure connection and can export applications without hesitation.Therefore, Klauke offers:
Tools delivered with accompanying certificates
Certified solutions that encompass cable combinations, terminals, and tools
Products approved according to DNV, UL, and CSA standards
Quality and environmental certifications in line with ISO9001 and ISO14001.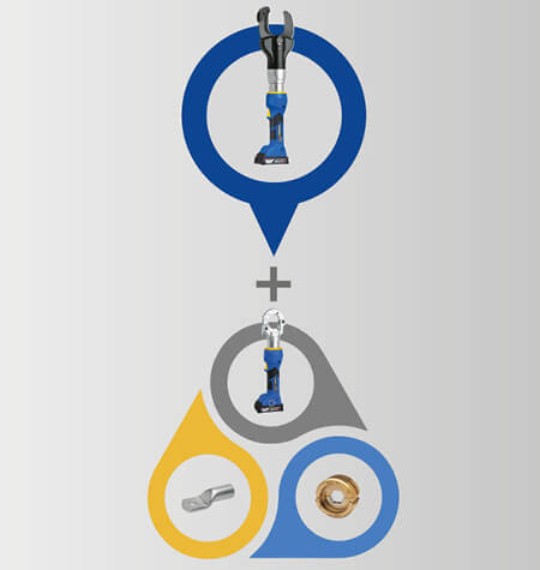 HELUTOP® cable glands & HELUKAT® data connectors
Contact us!
| | |
| --- | --- |
| E-mail: info@helukabel.se | HELUKABEL AB |
| | Spjutvägen 1 |
| Phone: +46 8 55 77 42 80 | 175 61 Järfälla |