News

NEWSLETTER from HELUKABEL Sweden

Subscribe to our newsletter to stay updated! Together, we are building an even stronger Swedish industry.

Subscribe

Solar panel installation

One-stop-shop for solar panel installation

Did you know that we have more than just cables? We offer everything from protective conduits and cable ties to conduit holders and tools.

Check out our range of products

LinkedIn

Follow us on LinkedIn

Stay connected with us! Follow us on LinkedIn for the latest updates, industry insights, and career opportunities.

To LinkedIn

One-stop-shop

Wise solutions for various markets

No challenge is too difficult for us. We secure and maintain flows regardless of market.

Read more

Klauke

Simple and safe cable installation

Make your everyday life easier with Klauke´s tools and accessories for crimping, cutting and punching.

Read more about Klauke

About us

Simplifying cable purchases

With us as your partner, you can easily find the perfect solution for your planned or unexpected needs.

Contact us

Product finder

Explore on your own or let us help you

Ready for the next step? Click through and find the right cable for your project.

Go to product finder
Buying the right cable made easy
Eliminate all the stress and hassle! With us, it's never been simpler to purchase the perfect cable, both for planned projects and unexpected requirements. Here, you can buy cables in precisely the lengths you need, meaning we don't ship more than is necessary and you don't have to manage or store more than is required. Not only is this financially savvy, but it also helps conserve resources and time.
At HELUKABEL, you will find what you and your customers need, as well as the efficiency and just-in-time delivery that you require. With over 33,000 items in stock, we can provide the exact lengths for your project, ensuring that you get the best possible results. Contact us today to learn more about our comprehensive range of products and services.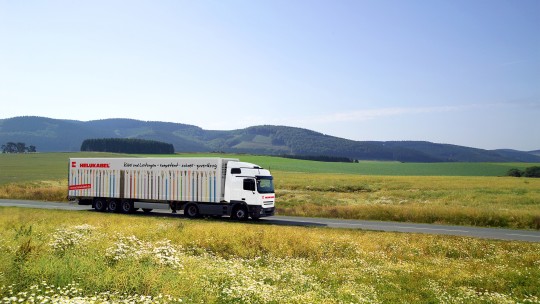 One Stop Shop
When we claim to be your one-stop shop for cable installation, we truly mean it. In our product range, you will discover more than just cables and accessories. We also offer high-quality energy chains from EKD Systems, top-notch lighting, cable assemblies & installation modules from Sangel, and efficient cable management systems from Kabelmat. Moreover, we proudly provide Klauke's extensive range of products to the Swedish market to ensure a fast, easy and secure installation process. Don't hesitate to reach out to us so that we can discuss how we can best fulfill your specific requirements!