Easy cable handling with Kabelmat
The demands on manufacturing companies are increasing. Efficiency, cost savings and relieved burden for employees are increasingly in the foreground. Kabelmat offers the perfect logistics solutions to meet all current and future requirements, tailored to the specific needs of our customers.
Kabelmat is a subsidiary of Helukabel GmbH and is one of the market leaders in the field of winding, measuring and storage technology for the cable and wire industry and many other sectors. Kabelmat offers a wide range of solutions for processing cables, wires, pipes, steel cables, hoses and profiles.
So why choose Kabelmat?
We aswell as Kabelmat believe that making your business more efficient shouldn't have to be expensive, and that's why we offer cable management solutions at very competitive prices.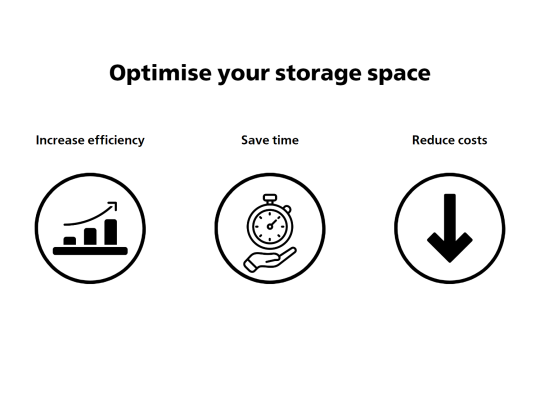 What solutions does Kabelmat offer?
Storage
Transport
Unwinding
Length measurement
Cutting
Winding
Bind & Pack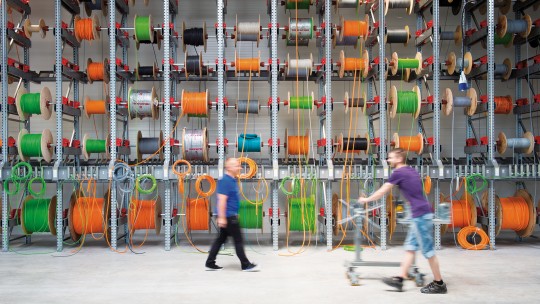 Storage and winding technology
Take a look at a selection of Kabelmat's extensive product portfolio for inspiration. For more ideas and products, don't hesitate to contact us !
TROMBOI 500
Practical cable unwinder for drums. Equiped with a loading ramp for easy use.
| | |
| --- | --- |
| Max. diameter drum: | 700 mm |
| Max. width drum: | 520 mm |
| Max. weight: | 140 kg |
| Weight: | approx. 8 kg |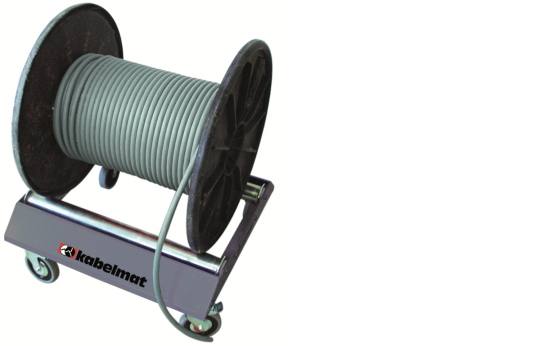 MATBOI
Mobile storage and unwinding system for cable coils, tubes and plastic pipes. Easy assembly and removal of the coils and length measurement as an option.
| | |
| --- | --- |
| Length: | 700 mm |
| Width: | 1040 mm |
| Height: | 1780 mm |
| Weight: | approx. 100 kg |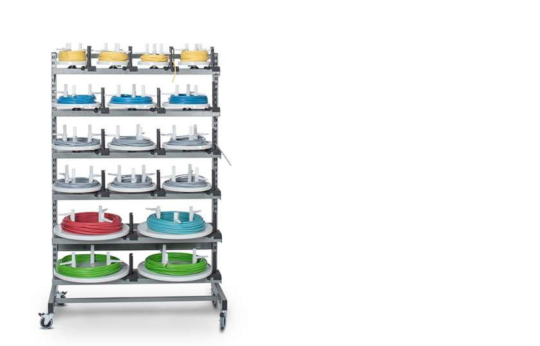 SPULBOI
Storage rack and unwinding system for cable spools. Equiped with a loading ramp for easy use.
Custom equipping possibilities
Space-saving system
Mobile storage device
Length measurement possible
Easy assembly and removal of the spools
Possible combinations with MATBOI storage rack for coils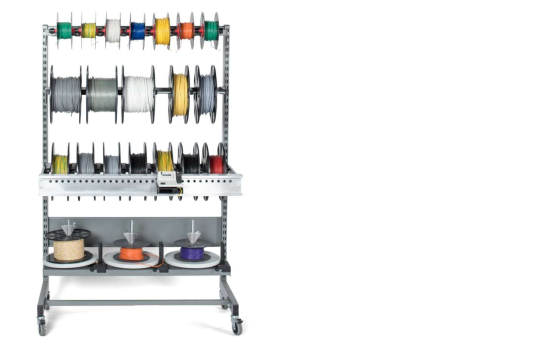 Are you rebuilding your warehouse?
Reach out to us and we will help you make your warehouse operations more efficient!
E-mail: info@helukabel.se
Phone: +46 8 55 77 42 80
HELUKABEL AB
Spjutvägen 1
175 61 Järfälla